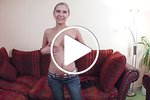 What a tasty chick...Still 18 years old but both nipples a obviously pierced! How horny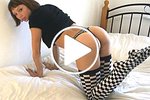 A real SEXMONSTER is hidden behind this sweet teen named Chloe...Be careful and take cover...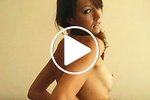 Cloey gives a pretty sharp impression. Her dream body is a real treat...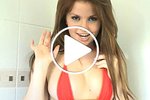 Ruby gets horny while taking a shower. She rubs her nipples with relish...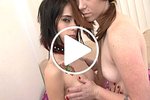 Two hot Gothic-teens are fallen in love. Bigger and faster grows their horniness on each other...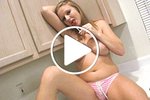 The blonde chick licks her lollipop with relish! Can you imagine what she could lick also?